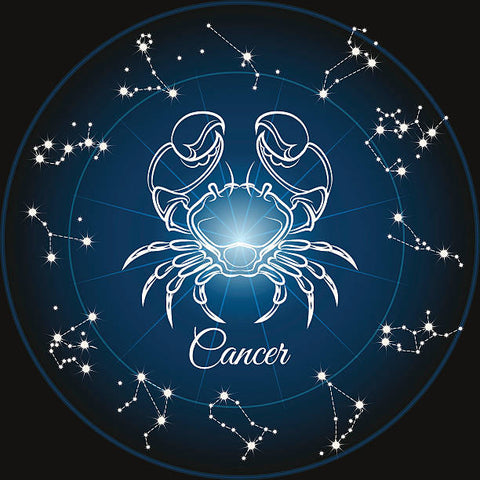 Happy Birthday to all of the Cancers, including two of my children!!!
Hey little witches,  
Have questions about Cancer signs? Here are a few basic points about the sign. 
Cancer (June 21 - July 22)
Cancer is a cardinal water sign. Represented by the crab, this oceanic crustacean seamlessly weaves between the sea and shore, representing Cancer's ability to exist in both emotional and material realms.
Cancers are highly intuitive and their psychic abilities manifest in tangible spaces: For instance, Cancers can effortlessly pick up the energies in a room. These crabs are highly sensitive to their environments, as well as extremely self-protective. Much like their celestial spirit animal, Cancers are shielded by hard, external shells.
At first, these crabs may be perceived as cold or distant. With time, though, Cancers reveal their gentle nature, genuine compassion, and mystical capabilities.
Just don't be surprised if it takes a while to get to know them.